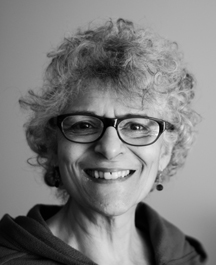 The Citron Press was started in 1991 in Waukesha, Wisconsin by its sole proprieter, Stephanie Copoulos-Selle. She works in three mediums, artist's books, prints and paintings. Each media possesses distinct potentials and together produce an environment that "cross pollinates" creating richer ideas and results. The artist's books and prints are created with letterpress, lithography, relief prints and intaglios. The paintings are done in oil paint.
Stephanie Copoulos-Selle was born and raised in Milwaukee. She received her MFA from the University of Wisconsin-Milwaukee. After graduating She spent five months living in France and an additional four months traveling in Italy, Greece, and Egypt. In Greece she visited with family in Athens and in the mountains. In Egypt visiting tombs, temples, and museums started a life long love for Egyptian art.
Stephanie was a Professor of Art at the University of Wisconsin-Waukesha, where she taught for thirty-seven years. She taught a variety of two dimensional classes, which included printmaking, painting, design, drawing, digital imagining and design, and ancient to medieval art history. The art survey class fueled her love for ancient art, ancient history, and myth. Ancient cultures offered a wealth of material that she used in her art images.
Her work has been exhibited nationally and internationally. It is included in over fifty-five collections, such as Yale University, Otis College of Art and Design, The Library of Congress, The Museum of Wisconsin Art, University of California-Los Angeles, University of Washington, Indiana University, Mills College, and Quad Graphics. In 2008 she was awarded a Women's Studio Workshop Grant and Artist's Book Residency.
Images of studio and process